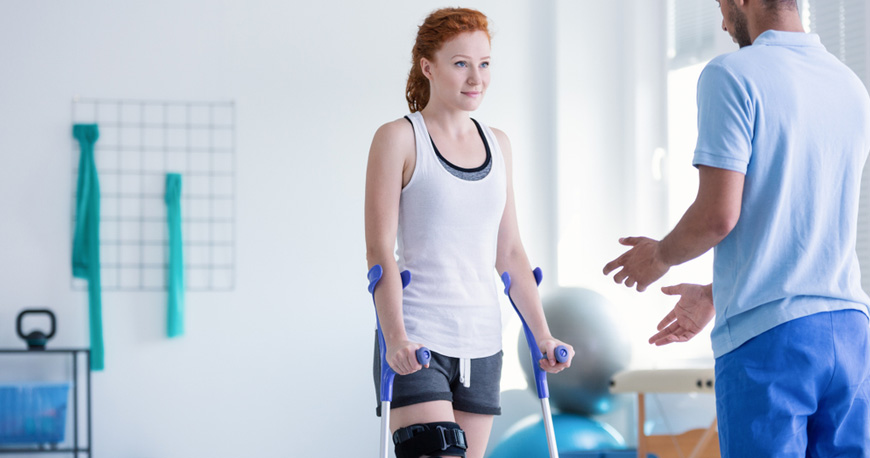 Rehabilitation
Orthopedic rehabilitation is a necessary step in re-establishing your full motion and strength following an orthopedic surgery or and sports injury.
Orthopedic injuries are very common and most people will experience multiple throughout a lifetime.
Treatment used will depend on the severity of the condition.
Your therapist will develop a personalized treatment plan designed for your specific needs.
Your physical therapist will evaluate your condition during the first visit to determine your posture, range of motion, and full functioning of the injured area.
Some injuries that can be treated with orthopedic rehabilitation are: carpal tunnel syndrome, knee and ankle sprains, neck and back pain, or shoulder tendonitis.
Orthopedic rehabilitation is often needed post-surgery to help in the healing process. Some of the conditions that would require rehabilitation are: complete shoulder or knee replacement, rotator cuff repairs, or spinal fusion.
Commonly Treated Conditions Include:
Back Pain
Neck Pain
Joint Pain/Arthritis
Abdominal Pain
Headache Pain
Sports injuries
Carpal Tunnel Syndrome
Tennis elbow
Golfer's elbow
Rotator Cuff Tendonitis
Shoulder Impingement Syndrome
Shoulder Bursitis
Frozen Shoulder
Foot and Ankle pains and strains
Plantar Fasciitis
Patella Femoral Syndrome
Chondromalacia patellae
Hip and Knee Pain
Post-operative conditions