Cat Camel
Purpose:
to stretch all the spine and activation of core muscles
M
echanism: -
both hands and legs on bed
-Try to hump your back as much as you can while looking downward.
-Then arch your back as much as possible while looking upward.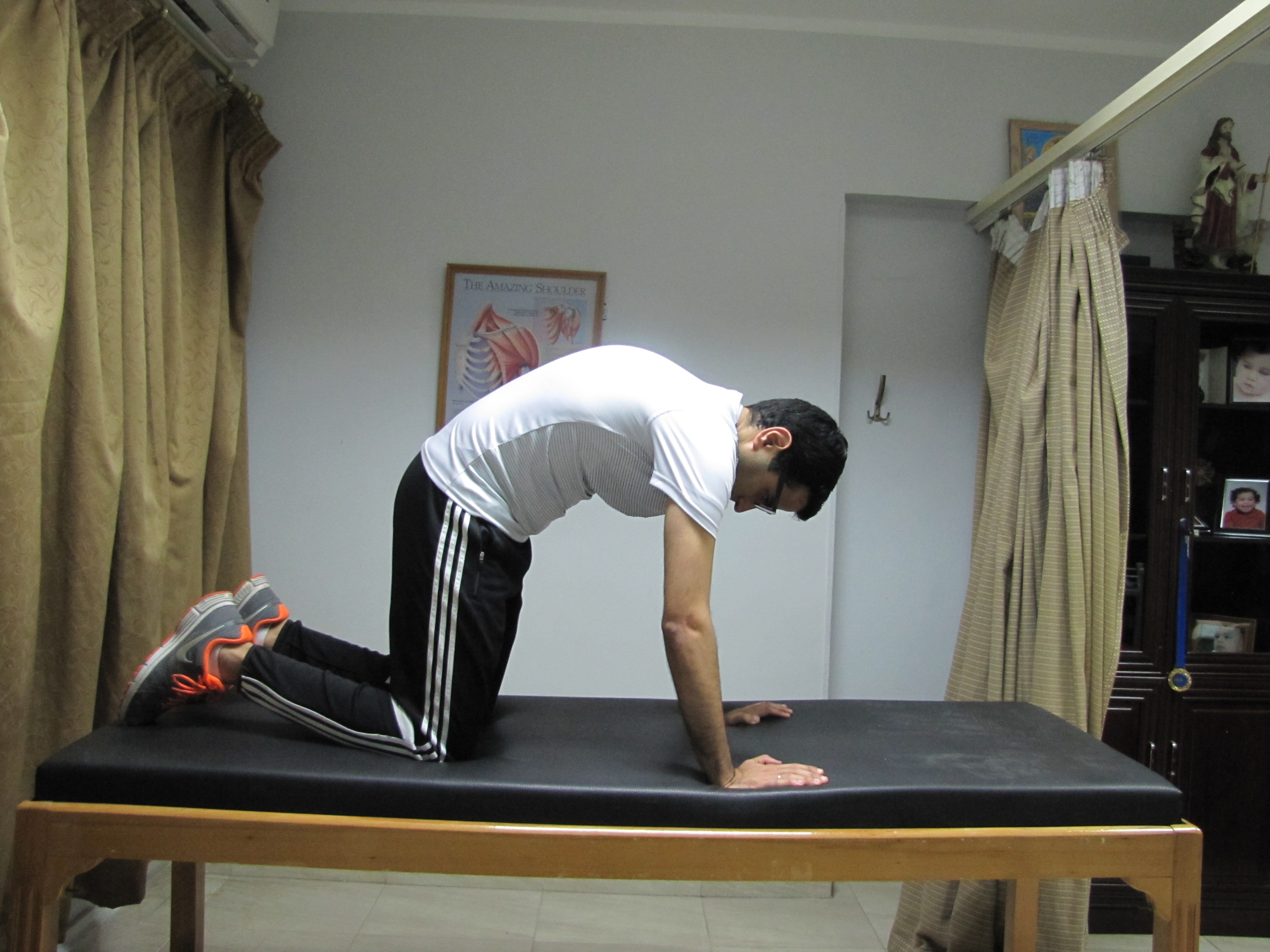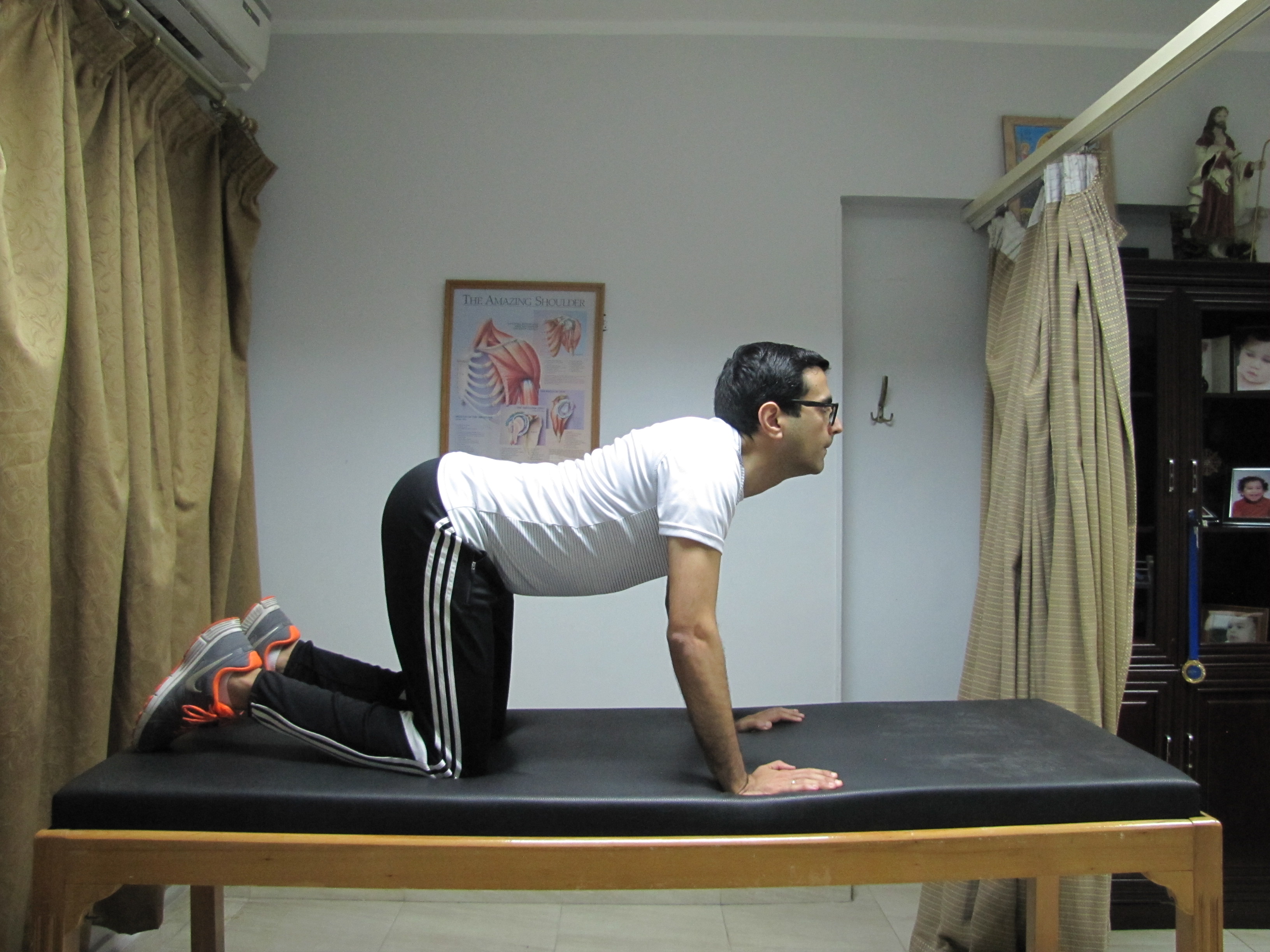 Notes

-Do not do the exercises unless advised by your doctor.
-Repetitions of each exercise depend on your tolerance and condition, usually between 30-50 times.
-If you feel any pain while doing the exercises stop and ask your doctor.