Abduction in scapular plane



Purpose: middle fibers of deltoid and supraspinatus muscle activation.

Me

chanism: sitting or standing with weight.

raise your arms outwards up to 90 degrees ,then rotate your arms outwardly and raise them up beyond 90 degrees.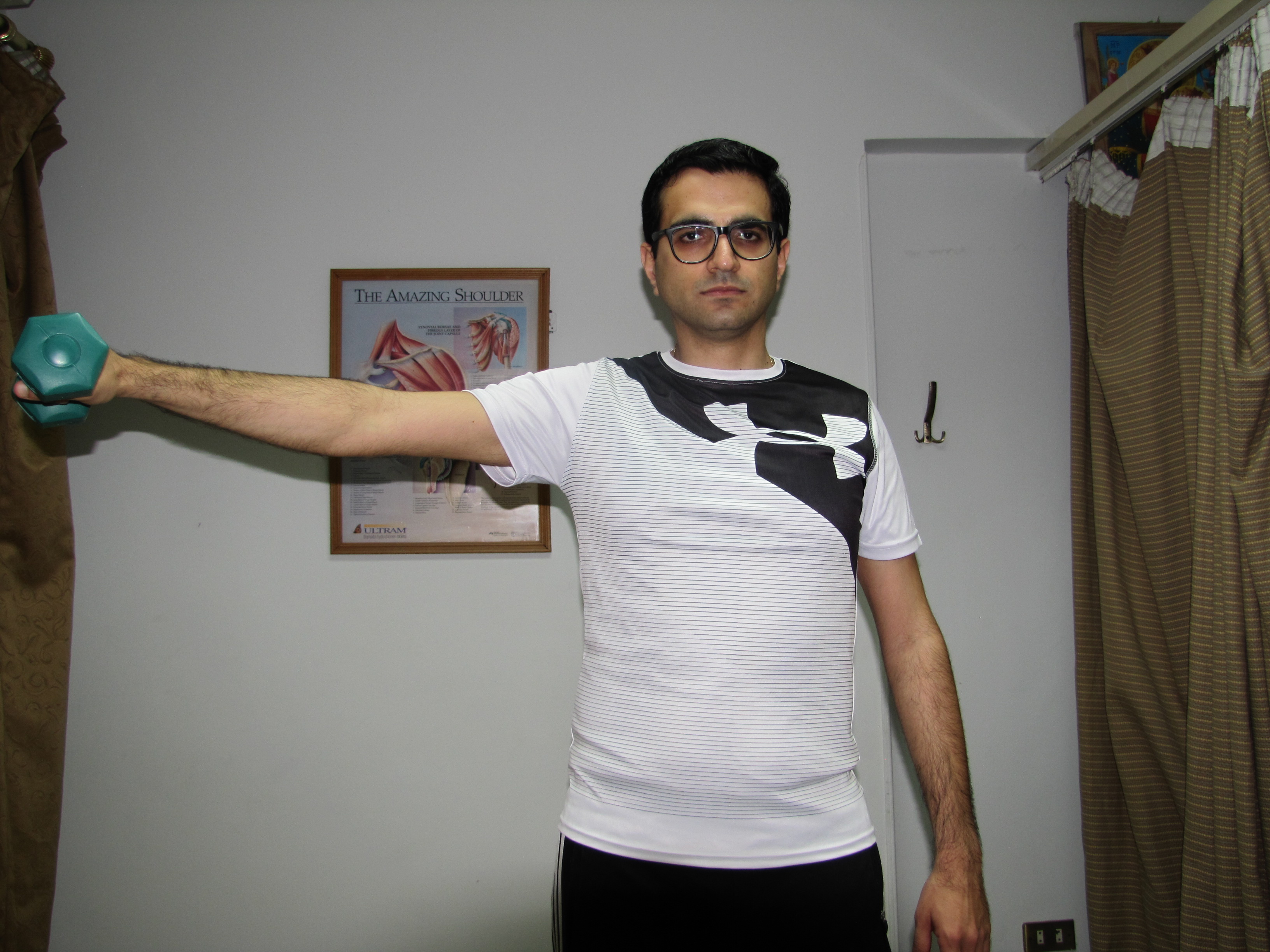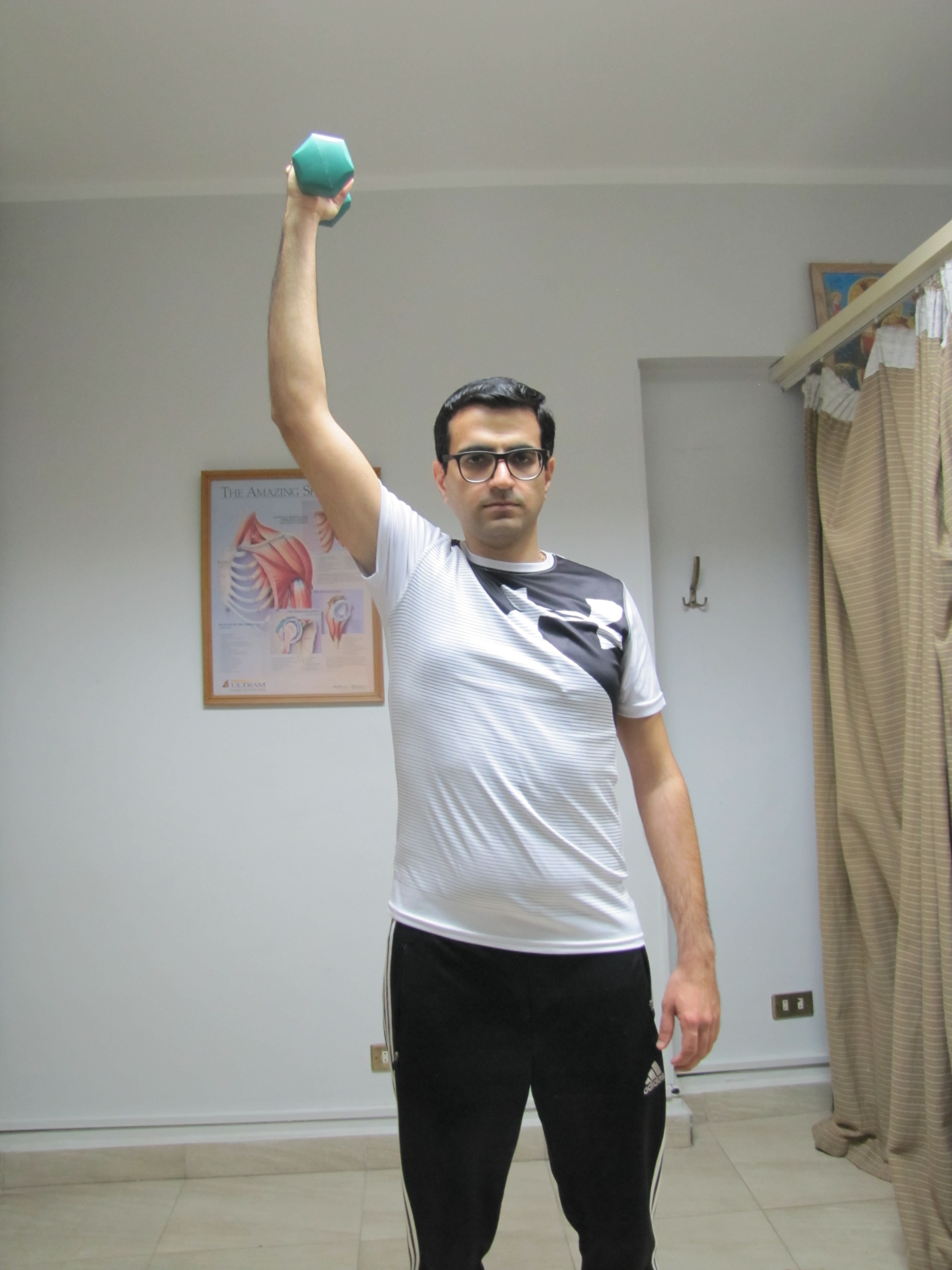 Notes

-Do not do the exercises unless advised by your doctor.
-Repetitions of each exercise depend on your tolerance and condition, usually between 30-50 times.
News
Online consultation & sessions.
This service is offered to you by IPC through video calls. Dr / Nader will consult with you the first time, discuss with you your case & make some special tests . He will give you his advice & recommendation, sessions may be also done through exercise, advices & other tools . If you are interested, Please call us: 01225583726.
Contact Details
El Korba

5 Moharam Shawky St., El Korba

Heliopolis Club

17 El Merghany St., Heliopolis
Tel: +2 02 2418 2861
Mob.: +2 012 2418 2861

Prime Clinics Katameya Heights

Administtrative Bldg. 5 th Settlement, New Cairo
Tel: +2 02 2758 5263
Mob.: +2 011 4731 1137

Prime Clinics Palm Hills

Street 88, 6 th of October
Mob.: +2 01000 07 0535
Mob.: +2 01111 20 0825

North Coast

Telal (Km142)
Mob.: +2 01000 99 8282
Mob.: +2 01001 950 555

El Hayat Hospital

9 Minis, El-Montaza Heliopolis
Tel.: +2 02 2290 7017
Mob.: +2 010 9992 0653