Abduction in scapular plane



Purpose: middle fibers of deltoid and supraspinatus muscle activation.

Me

chanism: sitting or standing with weight.

raise your arms outwards up to 90 degrees ,then rotate your arms outwardly and raise them up beyond 90 degrees.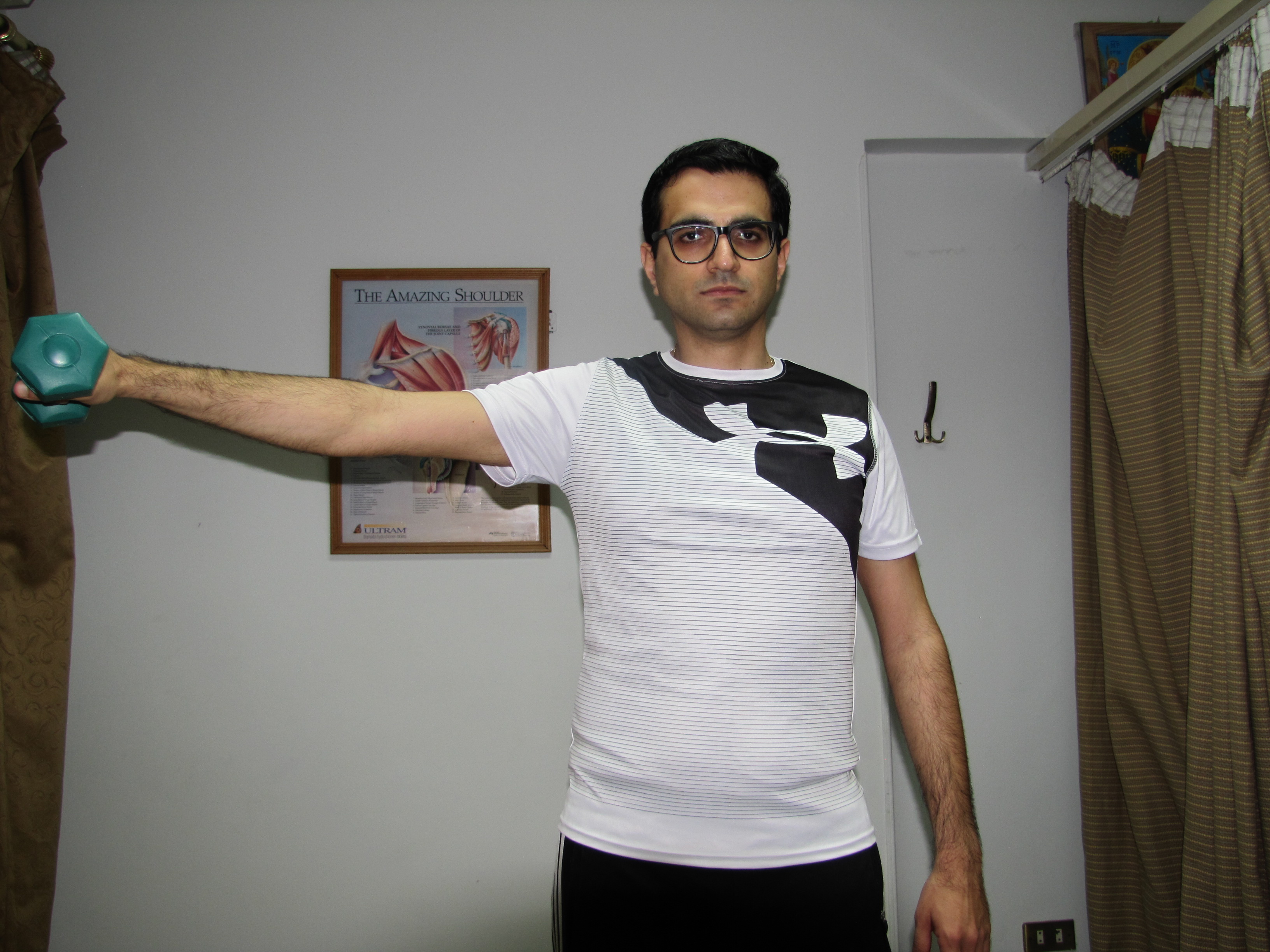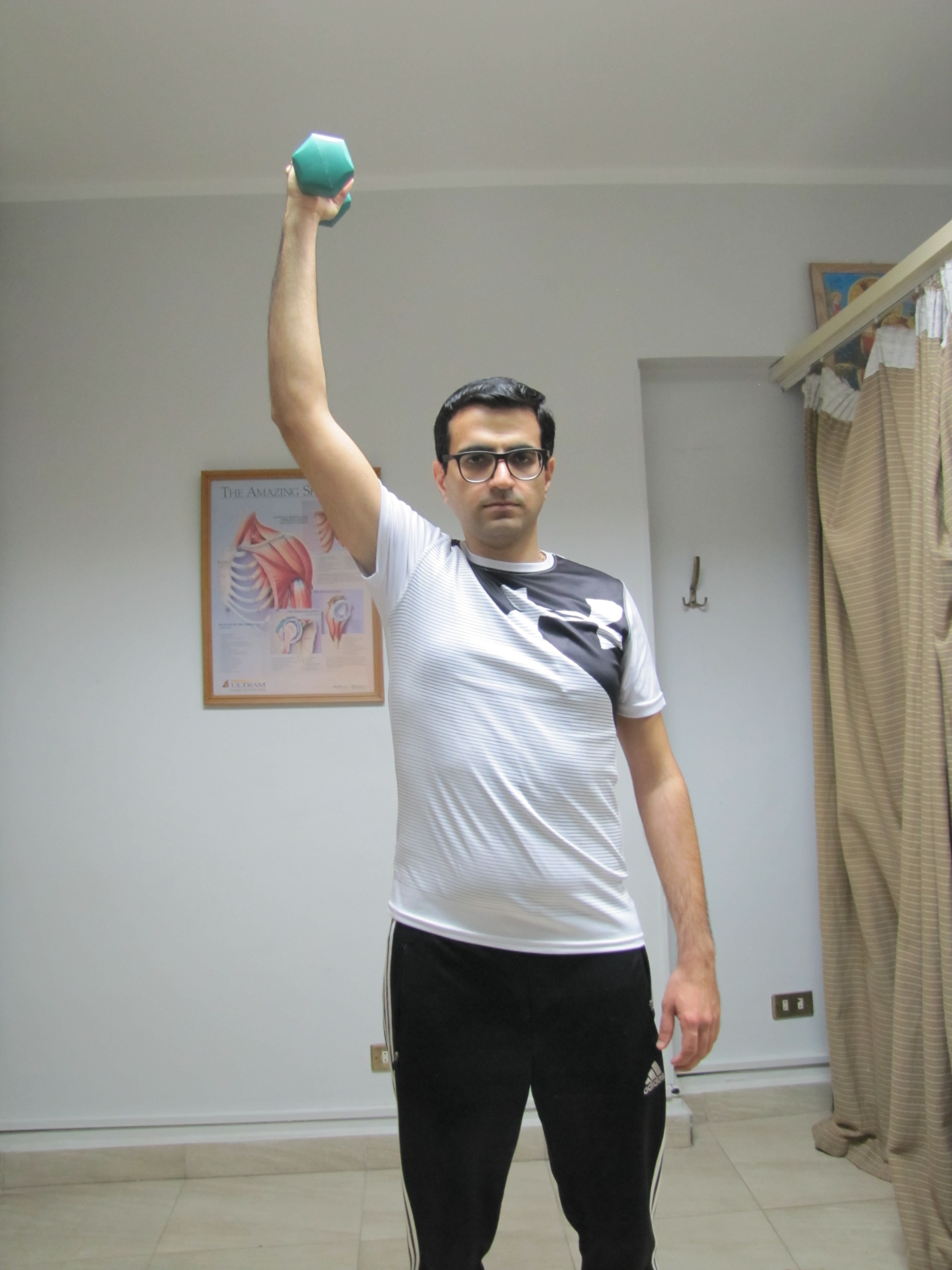 Notes

-Do not do the exercises unless advised by your doctor.
-Repetitions of each exercise depend on your tolerance and condition, usually between 30-50 times.
-If you feel any pain while doing the exercises stop and ask your doctor.