Chin in with extension
Purpose:
To regain cervical curvature.
Mechanism: -Sit or stand.
-Keep your spine straight.
-Pull your head/chin straight back and extend it upward as if you are looking to the ceiling.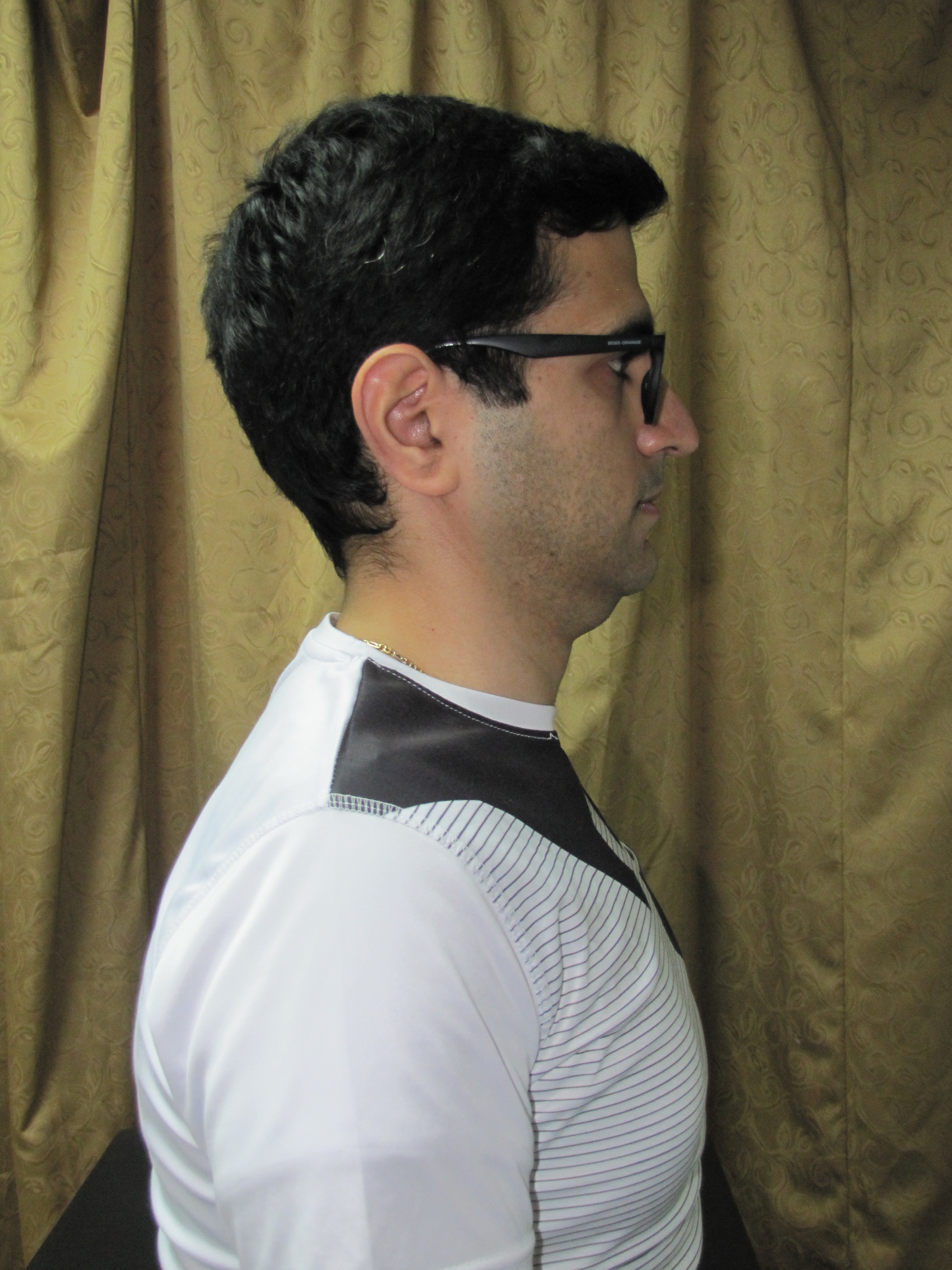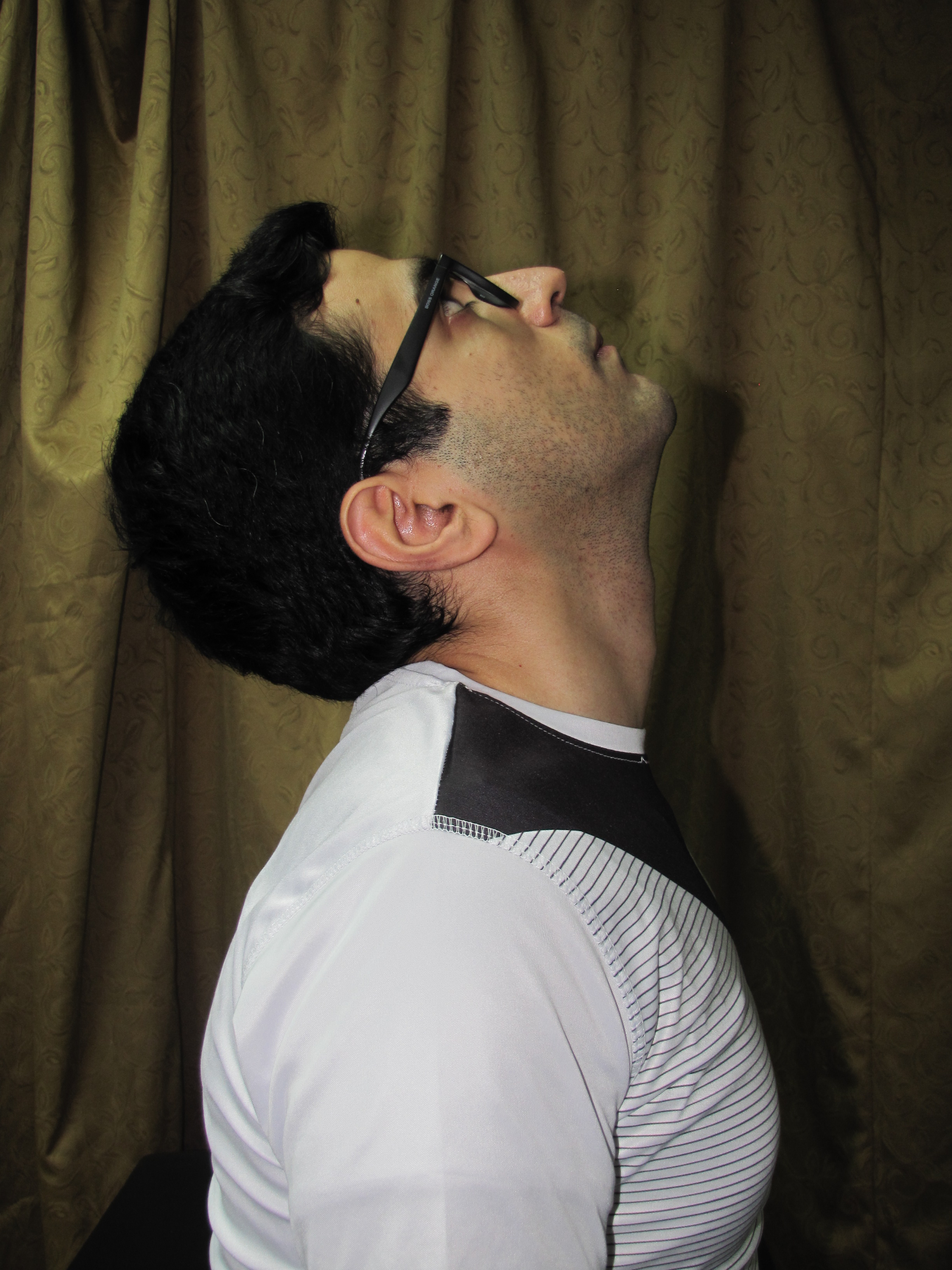 Notes

-Do not do the exercises unless advised by your doctor.
-Repetitions of each exercise depend on your tolerance and condition, usually between 30-50 times.
-If you feel any pain while doing the exercises stop and ask your doctor.